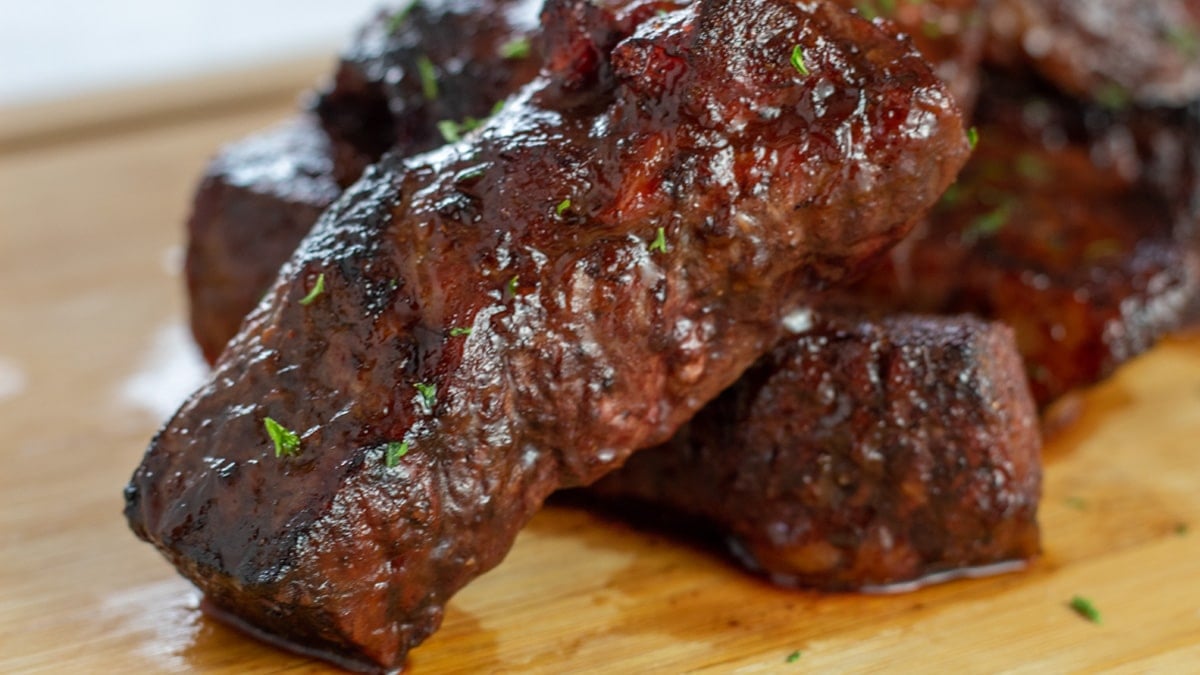 Ingredients:
1 lb boneless beef ribs
2 tablespoons olive oil
2 teaspoons smoked paprika
1 teaspoon garlic powder
1 teaspoon onion powder
1/2 teaspoon salt
1/4 teaspoon black pepper
Instructions:
Preheat your air fryer to 375°F (190°C).
In a small bowl, mix together the olive oil, smoked paprika, garlic powder, onion powder, salt, and black pepper.
Rub the spice mixture all over the boneless beef ribs, making sure to coat them well.
Place the ribs in the air fryer basket, making sure they are not overlapping.
Cook the ribs for 12-15 minutes, flipping halfway through, until they are browned and cooked through.
Remove the ribs from the air fryer and let them rest for a few minutes before serving.
Enjoy your delicious and healthy air fryer boneless beef ribs!