Crispy Air Fryer Cauliflower is fast becoming a favorite side dish with my family. Cauliflower florets are coated in olive oil, garlic powder and Parmesan cheese, then seasoned with a little salt before being roasted to crisp perfection.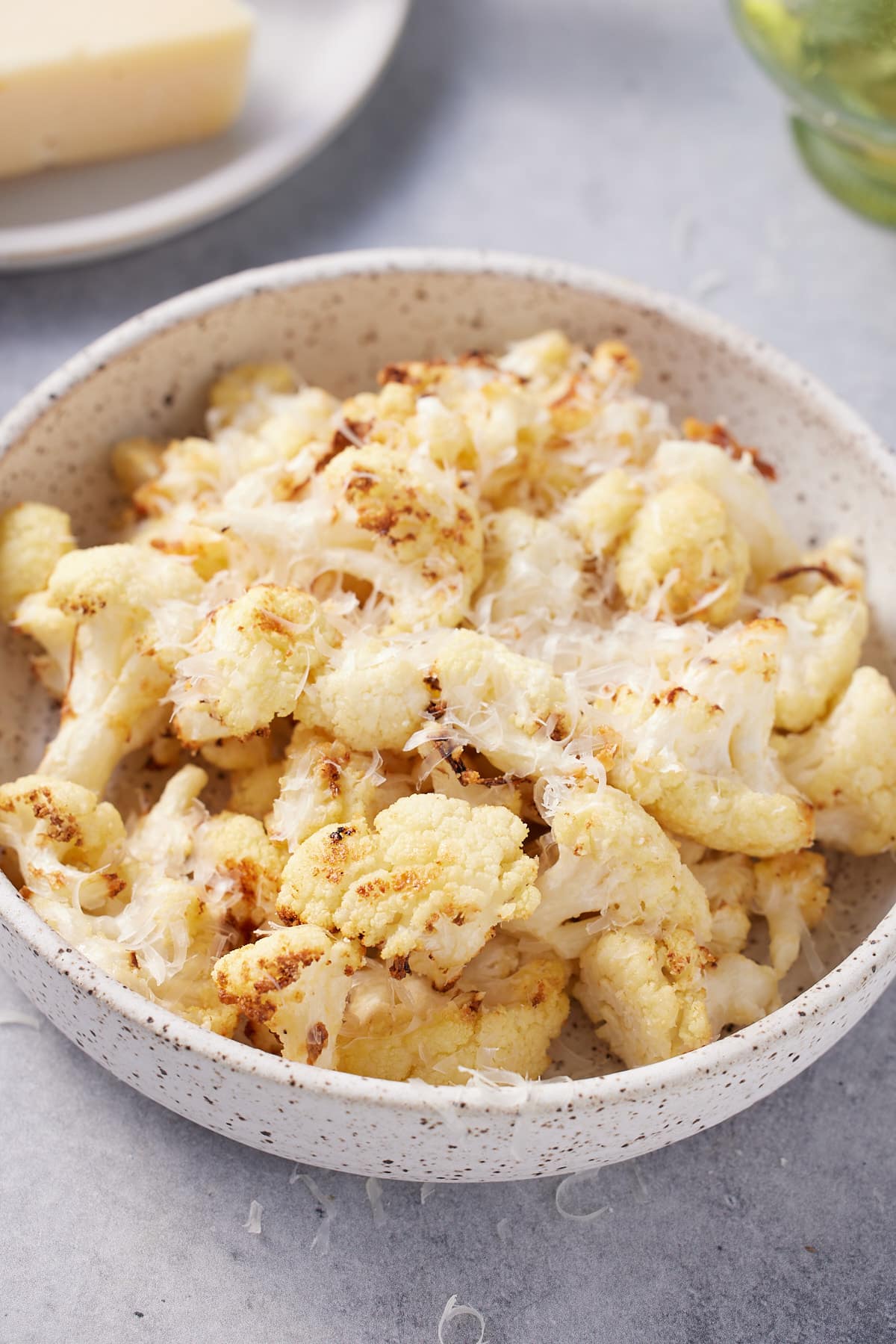 Ingredients
4 cups cauliflower florets
1 Tablespoon olive oil
1/2 teaspoon kosher salt
1/2 teaspoon garlic powder
1/4 cup grated Parmesan cheese
Instructions
Preheat the air fryer to 400 degrees Fahrenheit.
Add the cauliflower florets, olive oil, kosher salt, garlic powder, and parmesan cheese in a large bowl and stir until fully combined.
Once preheated, add the cauliflower to the air fryer basket in a single layer. Close the air fryer basket and air fry at 400 degrees Fahrenheit for 8-10 minutes, stirring and flipping halfway. Remove and enjoy.