Air Fryer Cranberry Scones — I'm excited to share this recipe for Air Fryer Cranberry Scones with you. This is a super easy recipe that will have your house smelling like the holidays in no time. These scones are perfect for breakfast or as an afternoon snack, and you can easily make them gluten-free, vegan, and dairy-free!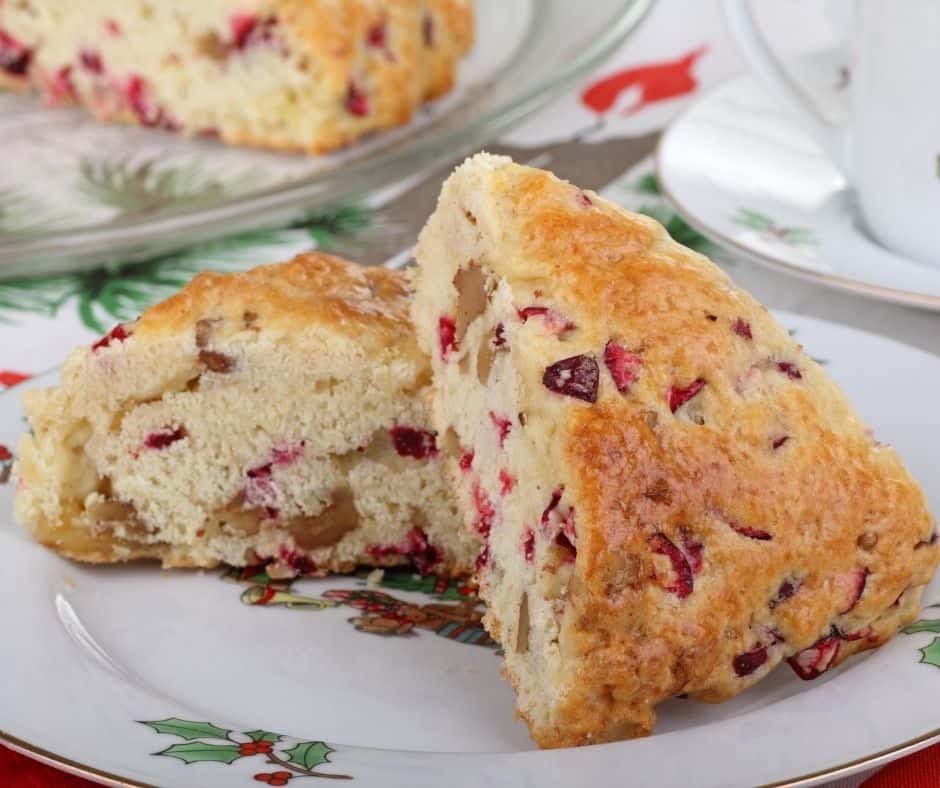 I love scones, I really do. When I first got married, I lived near a bakery in Vermont, and I would bring the kids there once a month for a special treat. Really, I do not know who the treat was for, me, or them. It was the perfect afternoon coffee break for me. I would always get a scone with a cup of hot coffee. They had excellent coffee. Nothing is better than Air Fryer Cranberry Scones.
I am not a baker, this surprises most people, but I never could figure out the baking thing with the oven. But, when I got an air fryer, it seemed less intimidating, so I tried scones. I bought a pan off Amazon and cut it. Not the most scientific thing, I remind you, but it was silicone, and I knew I could cut it to fit my air fryer.
What Are Scones?
If you are not familiar with scones, they are really light and airy pastry, everyone always thinks they are dry, but that is not true unless you over air fry them. They are actually really a great breakfast treat and are really great, especially with the dried or fresh cranberries tossed in.
They make a great holiday breakfast, especially during the fall, when you can find fresh cranberries. If you can not find fresh cranberries, swap them out for dried cranberries.
Ingredients Needed For Air Fryer Cranberry Scones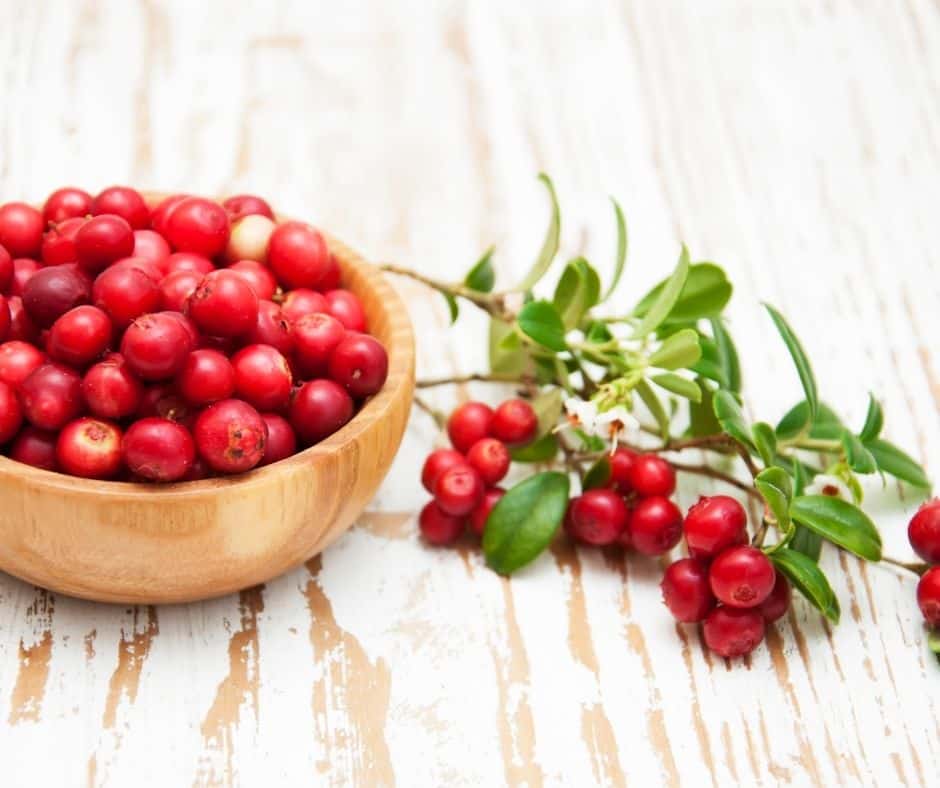 All-Purpose Flour
Brown Sugar
Baking Powder
Ground Nutmeg
Salt
Butter
Cranberries, Fresh or Dried
Granulated Sugar
Orange Zest
Half and Half Cream
Egg
How To Make Air Fryer Cranberry Scones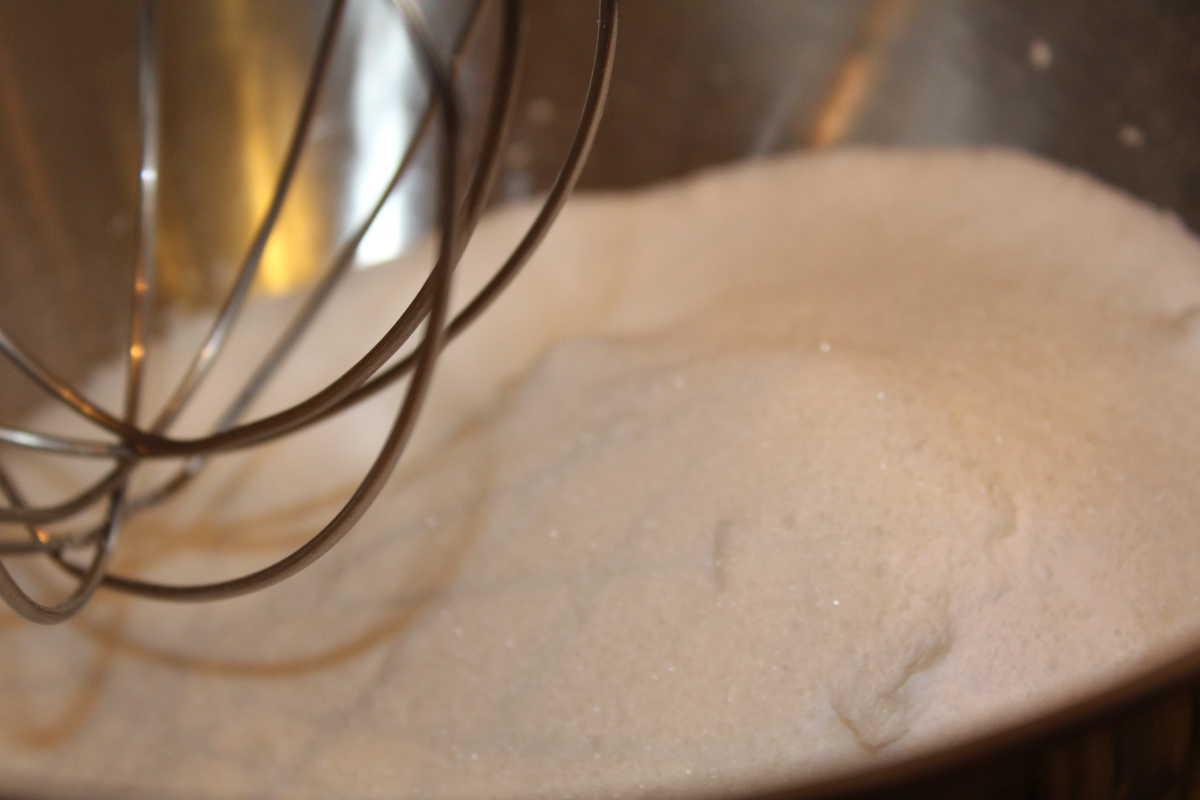 In a larger mixing bowl, mix together the flour, brown sugar, baking powder, nutmeg, and salt. Combine well.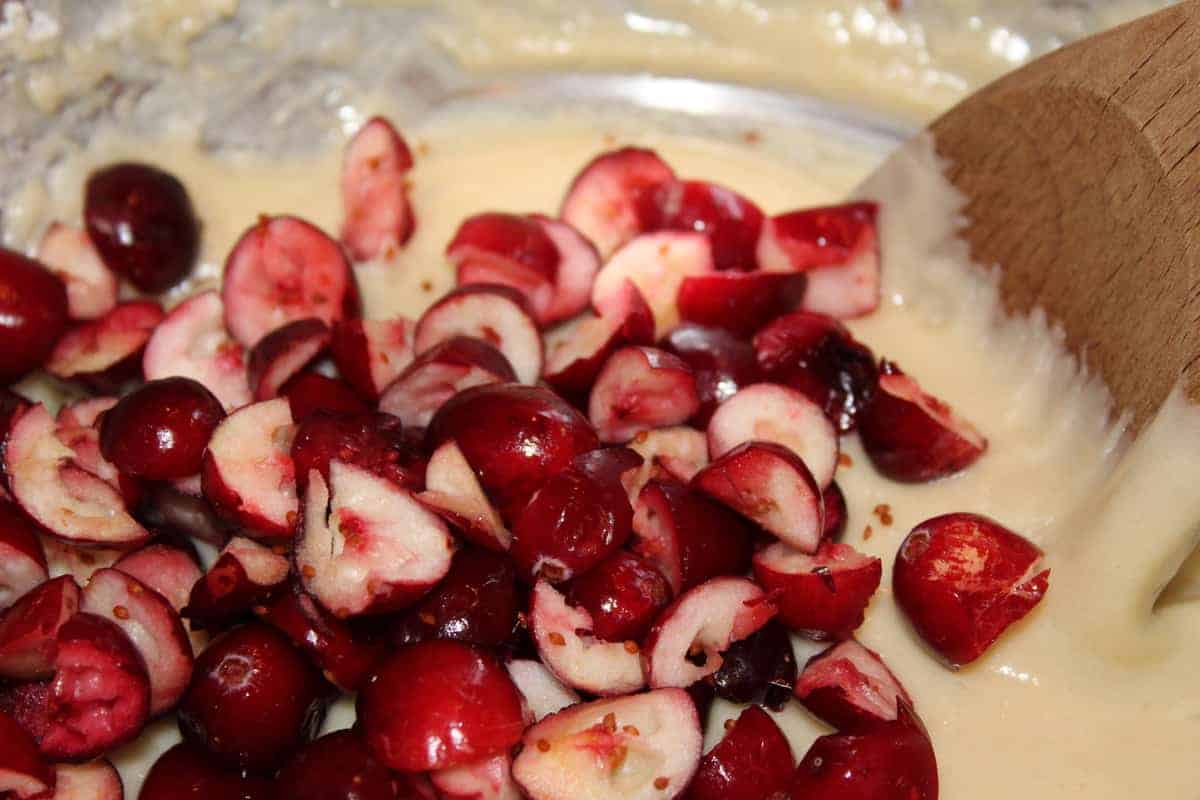 Then mix in the butter, cream, and egg, keep on making until a dough forms. Then mix in the cranberries and sugar, as well as the orange zest. Mix lightly.  Remove the dough from the mixing bowl, and knead, on a floured surface, until the dough is nice and stretchy.  Shape into circles (about 6 inches), then cut that circle into wedges, to resemble scones. Then place the scones, as you make them, into the air fryer basket. Set the temperature of your air fryer at 365 degrees F. And set the time for 10 minutes.  About 1/2 way done, check the scones for doneness, as the exact time will depend on your air fryer.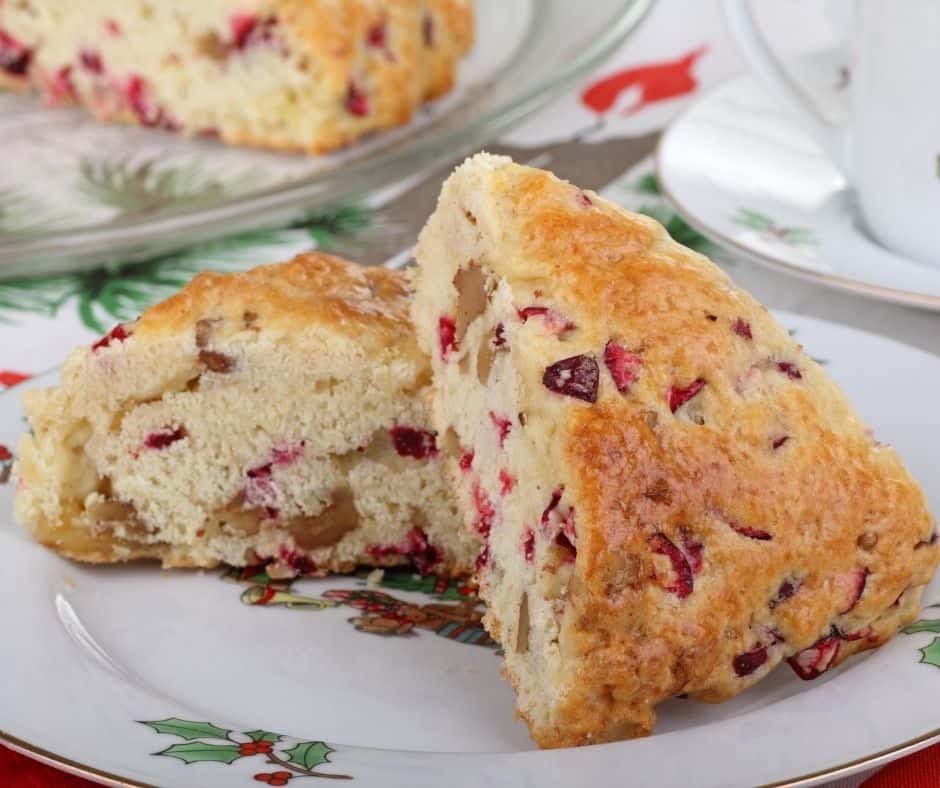 Pro Tips For Making Air Fryer Scones:
Scones are one of my favorite breakfast pastries. They are relatively easy to make, and they taste delicious! If you have never made scones before, here's are some tips, for a great batch of Air Fryer Cranberry Scones:
Butter: Use cold butter, which will add a lot of flavor to your scones. As the scones bake, the butter will melt right into your scones.  For even better texture and taste, you can grate frozen butter right into the dough.
Cream: Keep the cream or half and half cold for great flavor and texture.
Don't Over Mix: For a smooth and moist scone, do not overmix. Overmixing the dough will create too much gluten, which results in a tough scone.
Flour: Use all-purpose flour for the best results. If you want to make this gluten-free, substitute the all-purpose flour for gluten-free all-purpose flour. 
Air Fryer: Since every air fryer is slightly different, remember to check on your scones frequently as they cook. Once they are fully cooked, remove them from the air fryer. The cooking time will vary.
Air Fryer Oven: If you are baking these in the air fryer, place the scone pna on the lowest air fryer shelf.
How To Store Scones:
Scones are delicious warm from the air fryer or oven,  but you can also enjoy them at room temperature. There are several ways to store them so that you can have a tasty treat whenever you want!
Scones can be stored in an airtight container for up to two days, wrapped tightly with plastic wrap, and then placed in a freezer bag for one month. If you plan on storing them longer than two days, it is recommended that you put them in the refrigerator. To reheat leftover scones, preheat your air fryer to 300 degrees Fahrenheit and reheat for 3 to 5 minutes until warmed through.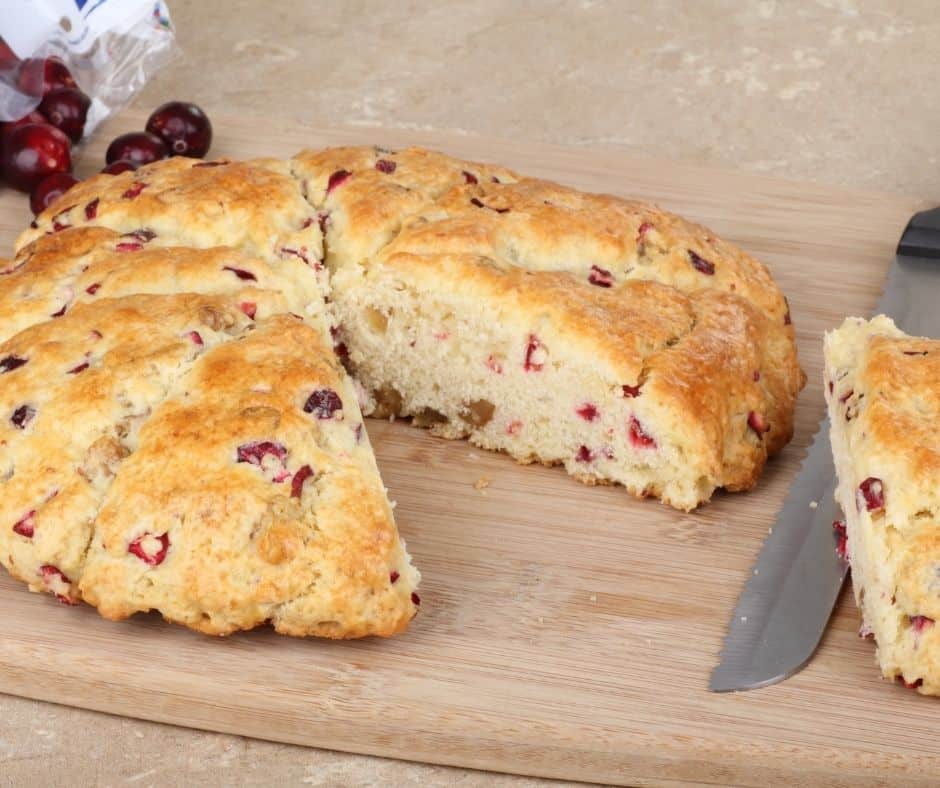 What To Serve Scones With:
Scones are a staple of British cuisine, and you can serve them with many different accompaniments. With some research, you may find yourself serving scones for breakfast, lunch, or dinner! Here is our guide to what to serve scones with:
1) Clotted cream and jam – this classic combination is perfect for tea time. It's the British version of the dessert.
2) Cottage cheese and chives – cottage cheese (or farmer's cheese if you're feeling fancy) pairs well with any savory dish, including scones. The chives give it more flavor than just salt and pepper would by themselves.
3) Butter: A classy way to serve a cranberry scone.
What Scone Pans Can I Use In the Air Fryer?
Whether you want to make scones, popovers, or even a cake, air fryers can be used as an alternative for baking. If you don't have the right equipment at home, though, it might not work out as well as expected. What scone pans can you use in an air fryer?
These are two of my favorites. The Nordic Ware will work in any Air Fryer Basket and in the Air Fryer Oven.