I hope you'll join me on my journey to help ourselves and our kids live our best lives. And while we all make parenting resolutions (mine often include resolving to unplug, scream less and be more present when it comes to my kids) – this first post is ALL ABOUT US –the parents.
You always hear that expression, "you need to put on your oxygen mask before you can help your kids" and it is so true. This past year I have learned that making my health and wellness a priority is not selfish, it is good parenting.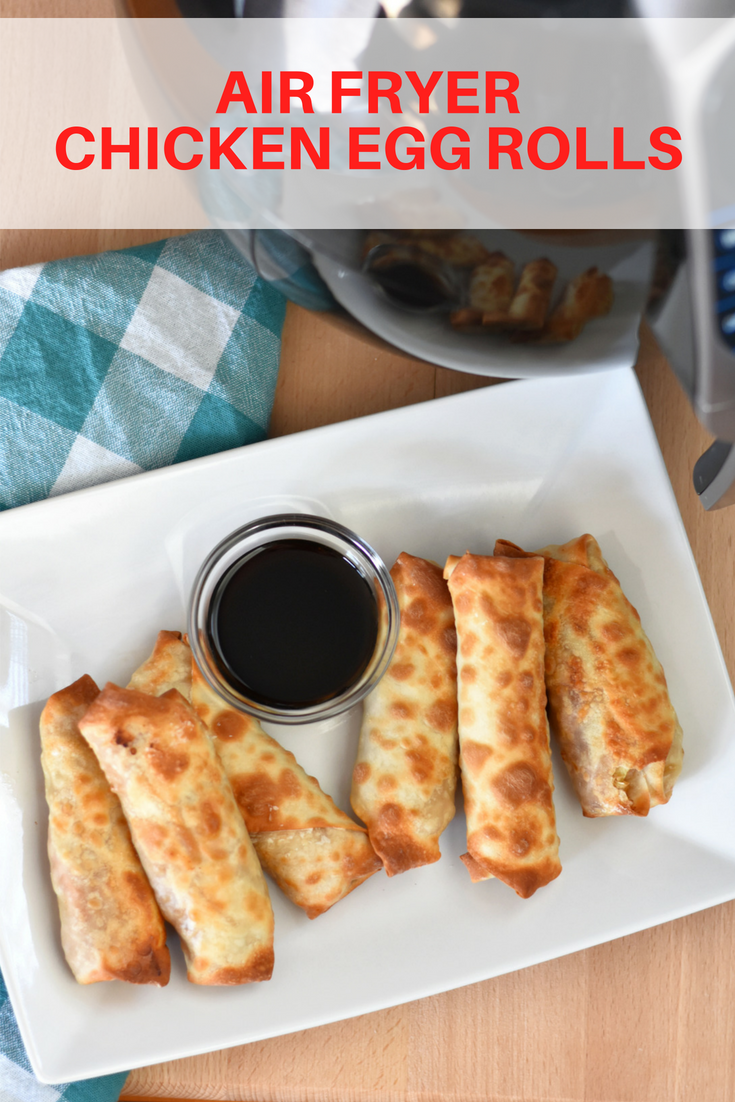 INGREDIENTS
8 Nasoya  egg roll wrappers.
14 ounce bag coleslaw mix (shredded cabbage and carrots)
3 scallions (chopped and separate white part from green part)
Small can water chestnuts (drained and chopped)
1.5 tsp toasted sesame oil (2 points)
1 tsp rice vinegar
2 tsp grated ginger
2 cloves garlic grated
1 tsp Chinese five spice
2 TBSP low sodium soy sauce
1 tsp toasted sesame seeds (1point)
Olive oil spray
INSTRUCTIONS
1. In a large skillet heat the sesame oil over medium high heat and then add the white part of the scallions, chopped water chestnuts, garlic, ginger & Chinese five spice.
2. Sauté for a few minutes and then add the soy sauce and rice vinegar.
3. Add in the coleslaw mix and sauté until just soft about 4 to 5 minutes. Turn off the heat.
4. Add in the green part of the scallions,sesame seeds & combine.
5. Allow this mixture to cool.
The Wrapping—- Before you begin fill a small bowl with water and place it near your work station you will be using the water to seal up the wrappers.
6. Take one eggroll wrapper and place the wrapper in a diamond formation on a flat surface or plate
7. Dip your finger into the water and run it along side all four sides of the eggroll wrapper in front of you. This is going to be the glue that will help seal your wrapper.
8. Take about 2TBSP of the cooled mixture & place in the lower center of the wrapper (see photo).
9. Carefully lift the corner closest to you and gently wrap it around the filling.
10. Now take the right corner and fold inwards and repeat with the left corner folding inwards.
11. Continue to roll towards the top corner of the diamond forming a tight seal.
12. Repeat the process and continue to moisten the edges of all of the wrappers to form a proper seal. You can use a beaten egg too if you would like.
13. This process should continue until you use up all of your wrappers or your filling. Don't overstuff the eggroll or else it will come out of the wrapper and it won't be a tight seal.
14. Spray the basket of the air fryer with an olive oil spray. Place the egg rolls (fold side down)in the basket (not touching) and lightly spray the tops of the eggrolls with the olive oil spray ( or brush lightly with olive oil).
15. Air fryer cooking times will vary but I cook at 400° for six minutes and then flip, brush or spray olive oil on the egg rolls and cook for an additional six minutes.
16. Finished egg rolls should be golden brown and crispy. Serve immediately with your favorite sauce.
****** I have made these eggrolls and then placed uncooked egg rolls on a baking sheet lined with parchment paper and put in the freezer. When they are frozen I transfer them to a freezer proof bag or container. Then I can have them ready made for a later date. I do not thaw them before I air fry them but I do add some extra cooking time.
Additionally——-There are many variations for this recipe. The addition of ground white meat chicken breast will give you added protein. There are also a lot of Chinese sauces to add for extra flavor. Just check the points.
Feel free to join our new group