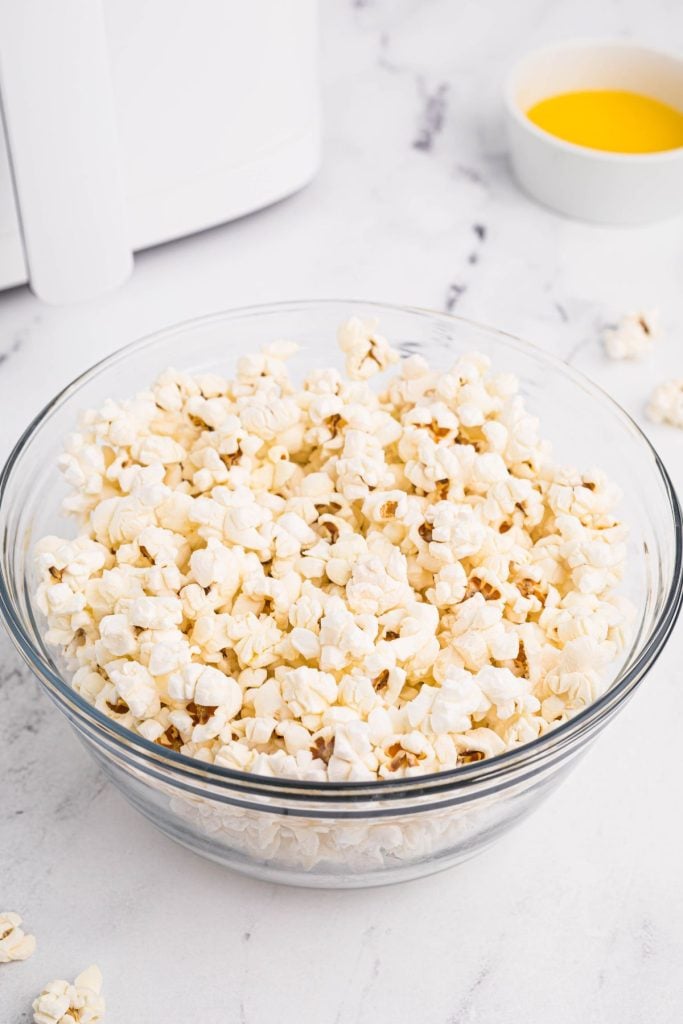 The hot air in the air fryer helps those unpopped kernels crisp right up to make homemade popcorn in a jiffy! It's a simple recipe that the whole family will love and a great alternative to the options that are served at movie theatres.
If you're a fan of fluffy popcorn, you're not going to want to miss out on this tasty treat. In as little as 8-10 minutes of prep and cooking time, this delicious popcorn is ready and waiting.
To add more flavor, add some sea salt, top with melted butter, or even add some parmesan cheese! There are so many ways that you can enjoy this easy air fryer popcorn recipe – so don't stop trying until you get through them all!
Forget about the stovetop method because that just leaves a large amount of kernels unpopped! This healthier option really does a great job in the air fryer so that there aren't a huge number of kernels at the end being wasted!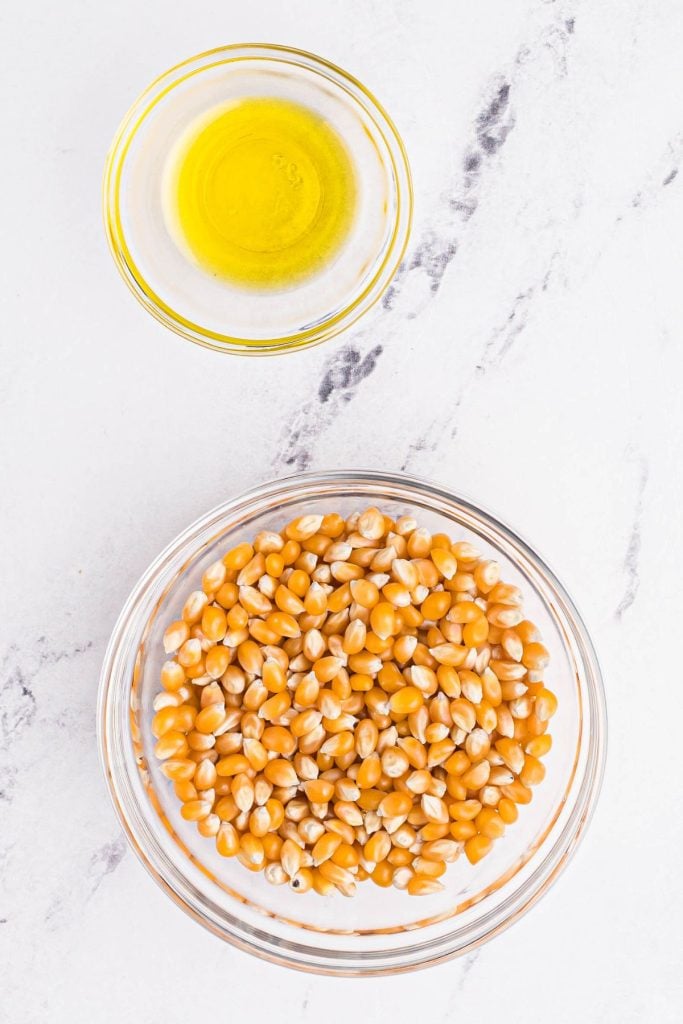 INGREDIENTS
½

 

cup

 

popcorn kernels

1

 

tsp

 

olive oil
Optiona toppings
salt

butter

popcorn seasonings
INSTRUCTION
Preheat the air fryer to 400 degrees Fahrenheit. Once preheated, cover the basket of the air fryer with a layer of foil. Do not cover the sides of the basket.

Add the olive oil and the popcorn to the foil. Spread the kernels into an even layer, and coat with the oil.

Air fry popcorn at 400 degrees F for 5-7 minutes. Listen for the kernels popping and remove the basket once the kernels have all popped.
NOTES
Top Tips
Make sure to keep the kernels in a single layer over the foil. If you add too many kernels, they will not pop evenly, and the popcorn can brown or burn. This is important for the overall cooking process, so don't skip it!
Preheat the air fryer before cooking the popcorn.
Listen for the kernels to stop popping. Remove the cooked popcorn if needed and cook the remaining kernels in 1-minute increments or until popcorn is cooked. This will help you not have too crunchy popcorn!
Season the cooked popcorn with salt, butter, and your favorite seasonings. Have fun and go crazy!
Feel free to join our new group