Ingredients
2 medium russet potatoes
ВЅ tsp olive oil
Вј tsp kosher salt (I used himalayan salt)
ВЅ tsp black pepper
2 tbsp butter
Instructions
GET IT NOW FOR FREE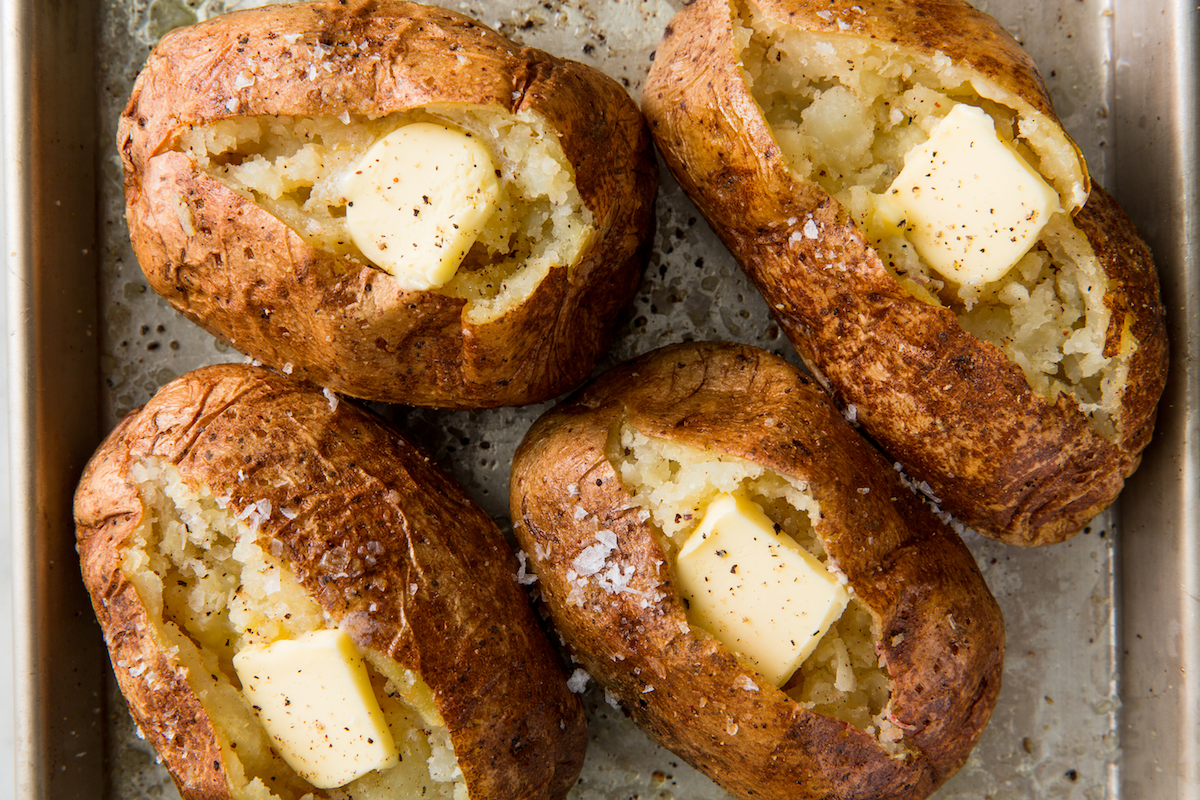 Step 1
Wash potatoes and pat them dry with a paper towel. Prick each potato several times with a fork.
Step 2
In a shallow dish combine olive oil, salt and pepper.
Step 3
Rub potatoes with the spice mixture on all sides.
Step 4
Cook at 390°F (200°С) for 45 minutes, until a knife can be inserted with little resistance.
Step 5
Transfer potatoes to a plate. Use a knife to cut two slits, forming an X.
Step 6
Let cool for few minutes and then pinch both sides of each potato, using your hands and forcing potatoes to open up, until the fluffy insides come up. Add 1 tbsp of butter into each potato and serve.