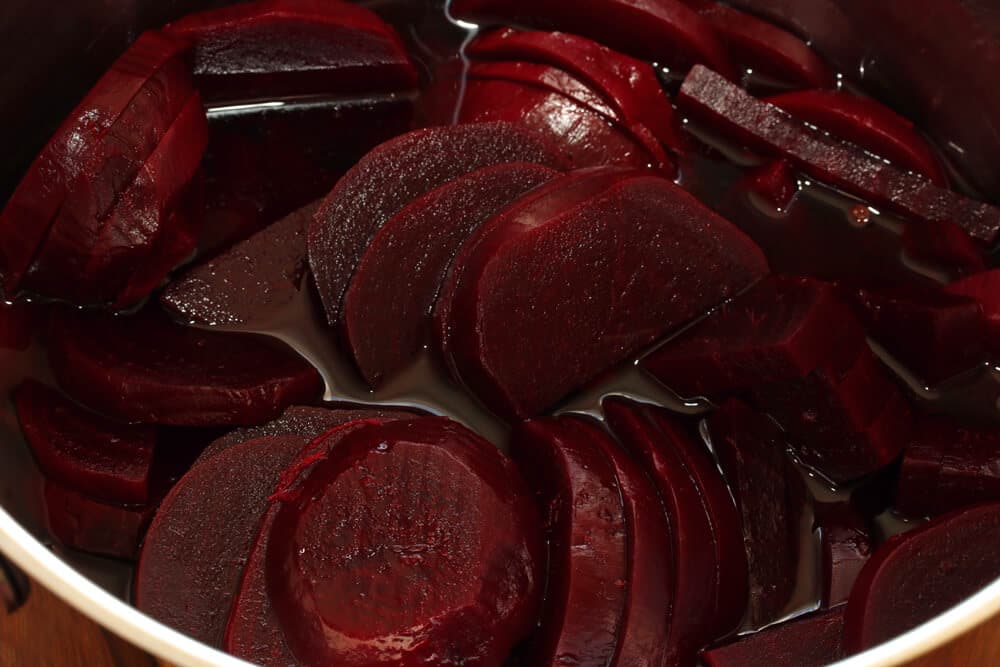 Homemade Pickled Beets: A Tangy and Sweet Delight
Pickled beets are a delightful combination of earthy, sweet, and tangy flavors that make for a tasty and colorful addition to salads, sandwiches, or as a flavorful side dish. In this article, we'll guide you through a simple and delicious recipe to make Homemade Pickled Beets that you can enjoy year-round.
Ingredients You'll Need
To make Homemade Pickled Beets, you'll need:
6-8 medium-sized beets, scrubbed and trimmed
1 cup of white vinegar
1 cup of water
1/2 cup of granulated sugar
1 teaspoon of salt
1/2 teaspoon of black peppercorns
1/2 teaspoon of mustard seeds (optional)
1/2 teaspoon of whole cloves (optional)
1/2 teaspoon of cinnamon sticks (optional)
1 small onion, thinly sliced (optional)
Step-by-Step Instructions
1. Prepare the Beets
Start by washing and scrubbing the beets to remove any dirt or debris. Trim the tops and roots.
Place the beets in a large pot and cover them with water. Bring the water to a boil over high heat.
Reduce the heat to medium-low and simmer the beets for 25-30 minutes, or until they are tender when pierced with a fork.
Once the beets are cooked, drain them and let them cool until they are safe to handle.
Once they are cool, use your fingers to peel the skin off the beets. The skin should easily slide off. Trim the tops and roots again if needed.
Cut the peeled beets into thin slices or cubes, depending on your preference.
2. Prepare the Pickling Solution
In a large saucepan, combine the white vinegar, water, granulated sugar, salt, black peppercorns, mustard seeds, whole cloves, and cinnamon sticks (if using).
Heat the mixture over medium heat, stirring occasionally, until the sugar and salt have completely dissolved. Bring the mixture to a gentle boil, then remove it from the heat.
3. Pickle the Beets
Place the sliced or cubed beets and thinly sliced onion (if using) into clean, sterilized glass jars or containers.
Carefully pour the hot pickling solution over the beets, ensuring they are fully submerged.
Let the pickled beets cool to room temperature before sealing the jars with lids.
Once the jars are sealed, refrigerate them for at least 24 hours to allow the flavors to meld and the beets to absorb the pickling brine.
4. Serve and Enjoy
Homemade Pickled Beets can be enjoyed as a side dish, salad topping, or a flavorful addition to sandwiches and wraps.
Store any leftover pickled beets in the refrigerator for up to several weeks.
Tips for Perfect Pickled Beets
Adjust the level of sweetness or tanginess by varying the amount of sugar and vinegar to suit your taste.
Customize the pickling spices to your preference. You can add ingredients like bay leaves, allspice berries, or red pepper flakes for extra flavor.
Wear gloves when peeling and slicing beets to avoid staining your hands.
These Homemade Pickled Beets are a versatile and tasty addition to your culinary repertoire. Whether you enjoy them as a side dish or incorporate them into your favorite recipes, their vibrant color and delicious taste will surely brighten your meals. Enjoy!