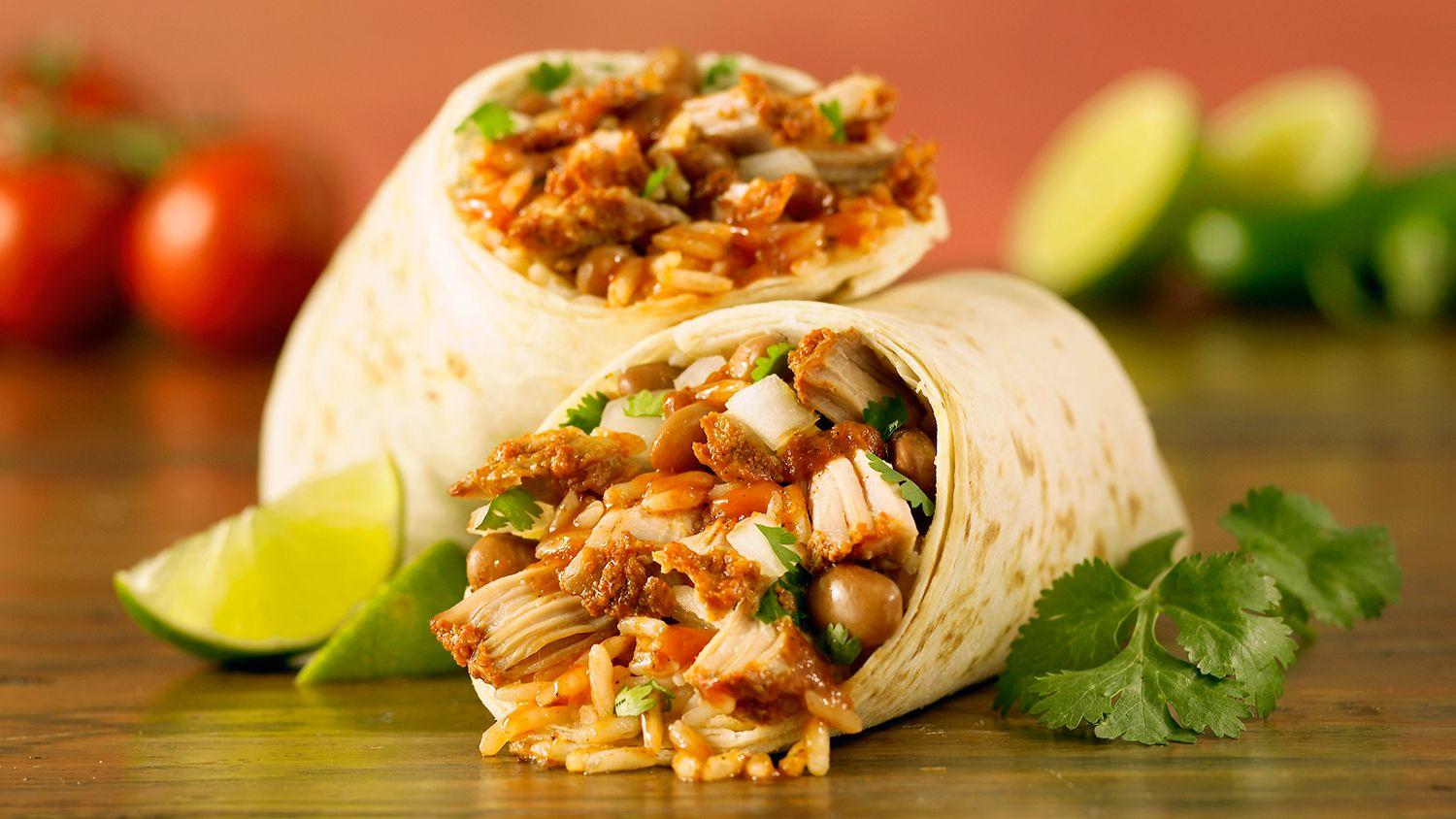 Surf and Turf Burrito: A Seafood and Steak Fusion
Introduction
The Surf and Turf Burrito is a tantalizing fusion of land and sea, combining succulent steak and tender shrimp with a medley of fresh ingredients, all wrapped up in a warm tortilla. This mouthwatering burrito offers a harmonious blend of flavors and textures, making it a perfect choice for a hearty meal. Whether you're looking to impress your taste buds or your dinner guests, this recipe has you covered. Let's dive into creating this delicious Surf and Turf Burrito!
Ingredients
Before we begin, let's gather the essential ingredients you'll need for your Surf and Turf Burrito:
For the Steak and Shrimp:
8 oz (225g) steak (such as ribeye or sirloin), thinly sliced
8-10 large shrimp, peeled and deveined
1 tablespoon olive oil
1 teaspoon smoked paprika
1/2 teaspoon garlic powder
Salt and black pepper to taste
Juice of half a lemon
For the Burrito:
4 large flour tortillas
1 cup cooked white rice
1 cup black beans, drained and rinsed
1 cup corn kernels (fresh, frozen, or canned)
1 cup diced tomatoes
1/2 cup diced red onion
1/2 cup chopped fresh cilantro
1/2 cup shredded lettuce
1/2 cup shredded cheddar cheese
Sour cream and salsa (optional, for serving)
Instructions
1. Marinate the Steak and Shrimp
In a bowl, combine the olive oil, smoked paprika, garlic powder, salt, black pepper, and lemon juice. Mix well to create a marinade.
Place the sliced steak and peeled shrimp in separate resealable plastic bags or shallow containers.
Divide the marinade evenly between the steak and shrimp, sealing the bags or covering the containers. Refrigerate and let them marinate for at least 30 minutes, allowing the flavors to infuse.
2. Cook the Steak and Shrimp
Preheat a grill or grill pan over medium-high heat. You can also use a stovetop skillet if preferred.
Remove the steak and shrimp from the marinade, allowing any excess liquid to drip off.
Grill the steak for approximately 3-4 minutes per side or until it reaches your desired level of doneness. For medium-rare, aim for an internal temperature of about 130°F (54°C). Remove the steak from the grill and let it rest for a few minutes before slicing it thinly.
Grill the marinated shrimp for about 2-3 minutes per side or until they turn pink and opaque. Be careful not to overcook them, as they can become tough.
Once cooked, remove the shrimp from the grill.
3. Assemble the Burritos
Warm the flour tortillas in a dry skillet or microwave for a few seconds to make them pliable.
Lay out each tortilla and add a portion of cooked white rice in the center.
Top the rice with grilled steak slices, grilled shrimp, black beans, corn kernels, diced tomatoes, diced red onion, chopped fresh cilantro, shredded lettuce, and shredded cheddar cheese.
4. Fold and Serve
To fold the burrito, start by folding in the sides of the tortilla, then roll it up from the bottom, tucking in the filling as you go. Make sure to fold it tightly to enclose the ingredients.
Repeat the assembly and folding process for the remaining tortillas.
Serve your Surf and Turf Burritos hot with sour cream and salsa on the side, if desired.
Conclusion
Surf and Turf Burritos are a delectable combination of flavors and textures that bring the best of both land and sea to your plate. Whether you're craving a satisfying meal for yourself or planning a dinner that impresses, these burritos will surely make waves at your table. Enjoy the fusion of steak and shrimp in every delicious bite!