Ingredients:
4 large russet potatoes
2 tablespoons vegetable oil
1 teaspoon salt
1/2 teaspoon garlic powder (optional)
1/2 teaspoon paprika (optional)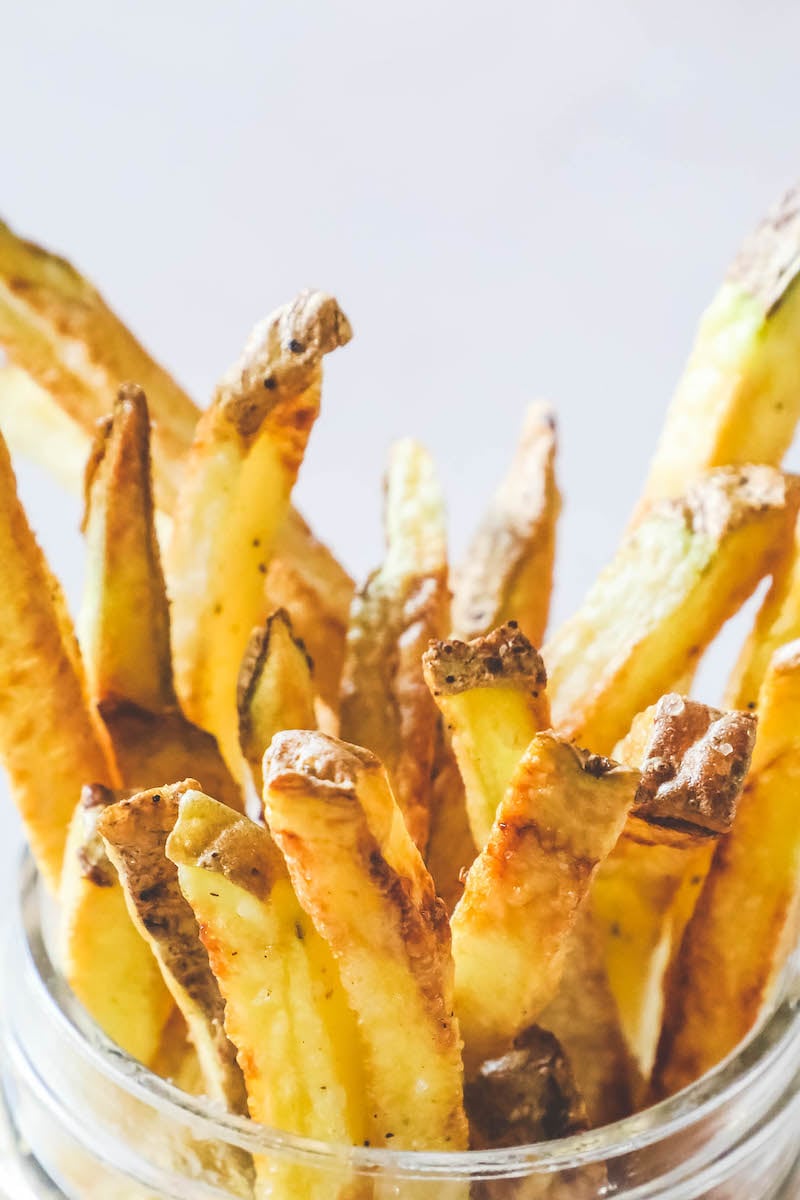 Instructions:
Preheat your air fryer to 400°F (200°C) for about 5 minutes.
While the air fryer is preheating, wash and peel the potatoes. Cut them into evenly sized fries, about 1/4-inch thick.
Place the cut potatoes in a large bowl of cold water and let them soak for about 30 minutes. This step helps remove excess starch and ensures crispiness.
After 30 minutes, drain the potatoes and pat them dry with a kitchen towel or paper towels.
In a separate bowl, combine the vegetable oil, salt, garlic powder, and paprika (if using). Mix well.
Place the dried potatoes in a single layer in the air fryer basket. Make sure they are not overcrowded to allow for proper airflow.
Cook the fries in the air fryer for 15 minutes, shaking the basket halfway through the cooking time to ensure even cooking.
After 15 minutes, increase the temperature to 425°F (220°C) and continue cooking for another 5-10 minutes until the fries are golden brown and crispy. Cooking time may vary depending on the thickness of your fries and the efficiency of your air fryer.
Once the fries are cooked to your desired crispness, remove them from the air fryer and transfer them to a serving plate.
Serve the crispy air fryer French fries immediately with your favorite dipping sauce or seasoning.
Feel free to join our new group