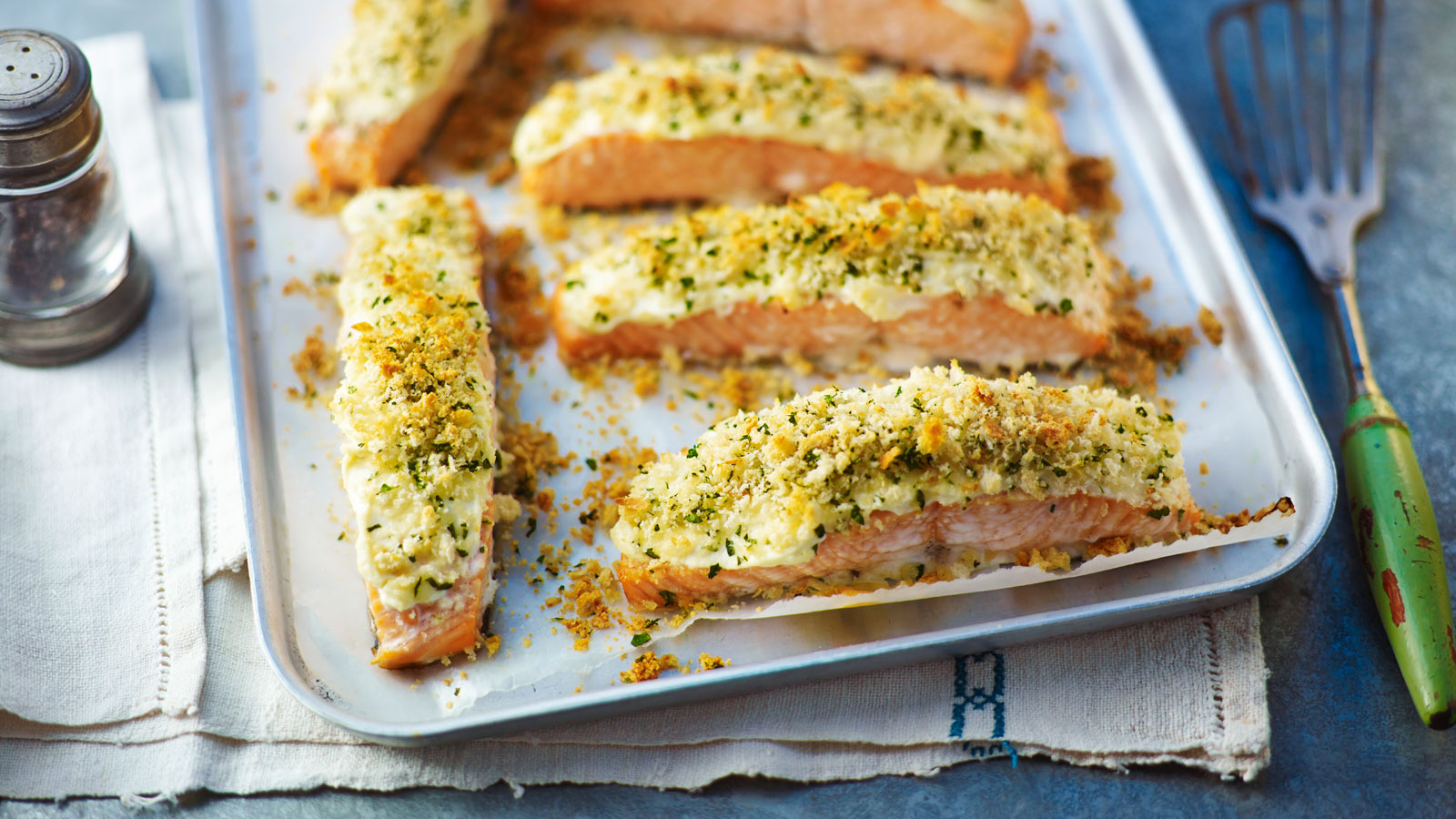 Air Fryer Garlic Parmesan Salmon Bites: Irresistible and Healthy
Indulge in a delightful and healthy snack with these Air Fryer Garlic Parmesan Salmon Bites. They're bursting with the savory flavors of garlic and Parmesan, all while providing the goodness of salmon. In this article, we'll guide you through the simple steps to create these mouthwatering salmon bites.
Ingredients You'll Need
Before we begin, gather the essential ingredients:
1 pound of salmon fillet, skinless and boneless
2 cloves of garlic, minced
1/2 cup of grated Parmesan cheese
2 tablespoons of olive oil
1 teaspoon of dried oregano
1/2 teaspoon of dried basil
Salt and black pepper to taste
Cooking spray
Step-by-Step Instructions
1. Prepare the Salmon
Start by cutting the salmon fillet into bite-sized pieces. Aim for uniform size to ensure even cooking.
In a large bowl, combine the salmon pieces with minced garlic, olive oil, dried oregano, dried basil, salt, and black pepper. Toss to ensure the salmon is well coated with the seasonings.
2. Coat with Parmesan
Sprinkle the grated Parmesan cheese over the salmon pieces. Toss again to coat the salmon evenly with the cheese. The cheese will create a crispy and flavorful crust when air fried.
3. Preheat the Air Fryer
Preheat your air fryer to 400°F (200°C) for about 5 minutes. Preheating ensures even cooking and a crispy exterior.
4. Air Fry the Salmon Bites
Once the air fryer is preheated, arrange the seasoned salmon bites in a single layer in the air fryer basket. Make sure there's some space between the pieces to allow for proper air circulation.
Lightly spray the salmon bites with cooking spray. This will help them become golden brown and crispy.
Cook the salmon bites at 400°F (200°C) for 8-10 minutes, flipping them halfway through. The exact cooking time may vary depending on your air fryer model, so keep an eye on them to avoid overcooking.
5. Serve and Enjoy
Once the salmon bites are cooked to perfection and have a golden brown crust, remove them from the air fryer.
Serve your Air Fryer Garlic Parmesan Salmon Bites hot, garnished with fresh herbs or a squeeze of lemon juice if desired.
Tips for Perfect Salmon Bites
Feel free to customize the seasoning with your favorite herbs and spices. Lemon zest, dill, or smoked paprika can add extra layers of flavor.
Use skinless and boneless salmon fillets for easy preparation.
Be cautious with salt; Parmesan cheese already adds saltiness to the salmon. Taste and adjust the seasoning as needed.
These Air Fryer Garlic Parmesan Salmon Bites are not only delicious but also a healthy and protein-packed snack or appetizer. Whether you serve them for a party or enjoy them as a light meal, they're sure to be a hit with your taste buds. Enjoy the crispy, cheesy goodness!